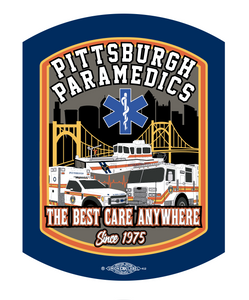 The sticker says it all "the best care anywhere since 1975!"
We are proud of our historical roots, dating back to the Freedom House Ambulance. We are proud of who we are today. Pittsburgh Paramedics serve the the citizens of Pittsburgh round the clock every day of the year, with more than 80,000 emergency responses per year! 
USA made vinyl stickers printed in Pittsburgh by union screenprinters, CommonWealth Press.